Buy A Car, Get Your Insurance!

Antioch Toyota now offers an on-site Allstate agency for ALL your insurance needs. An Agent is available on-site 7 days a week.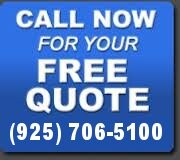 Why You Need an Allstate Insurance Agent
Today, you can buy insurance on the Internet and over the phone. In fact, Allstate sells insurance in both of those ways.
But we also sell through Allstate Agents. Because for many people, the Agent's experience, education and personal connection with you can save you money and help you better protect yourself. Here's how.
Personalized Coverage
An Allstate Agent can help you choose affordable policies and coverage's that best fit your needs?helping you to select a custom-fit insurance program that's just as affordable as one-size-fits-all.
Allstate offers a range of policies and coverage levels that can help you protect yourself and your family right now. An Allstate Agent can help you make sure you take into account your income, assets, and responsibilities and your plans for the future?giving you confidence to help you decide what policies and coverage levels best fit your needs.
What Allstate offers is different from "do it yourself" coverage. Just because you can choose from different options doesn't mean you're getting what's best for you. Your Allstate Agent can help you look through the alternatives and get a plan you're going to feel good about.
Your Allstate Agent can:

> Review your current coverage and help you select coverage amounts that are right for you
> Work with you on a range of insurance options including auto, home, life and retirement. Even special coverage for motorcycles, boats and motor homes
> Talk to you about ID Restoration Coverage to help you if your identity is stolen

Your Allstate Agent Can Ask the Right Questions

Your Allstate Agent can get to know you and learn a little about the way you live. Then he or she can ask questions you might not have thought to ask and help you find advantages you might never have found on your own.

Your Allstate Agent can:
> Help you choose coverages that best fit your needs
> Help you continue to update your coverages as your life changes
> Save money and protect yourself with multiple policies-home, car, life and more
> Help you feel confident with your insurance decision so you can go from "hoping you're protected" to "knowing you're protected"
Your Allstate Agent Has the Answers

The world of insurance may seem complicated but your Allstate Agent knows where to go, who to ask, what the technical terms mean and a thousand other things to help you navigate through it.
Here are just a few of the frequently asked questions your Agent hears a lot: 
> Does my home insurance cover my possessions even when I take them somewhere else?
> How can I get the best possible price on my auto insurance?
> How much life insurance do I really need?
> What happens when I file a claim?

Whatever your insurance questions are, your Allstate Agent can get you answers.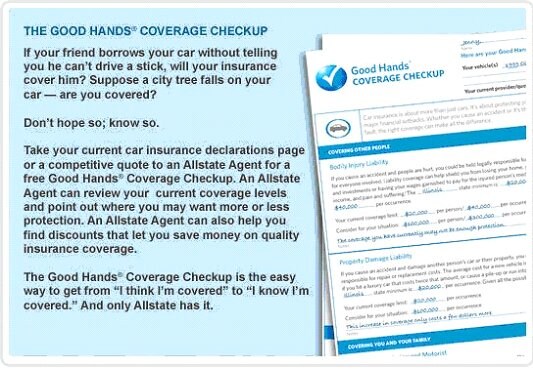 Your Allstate Agent Can Help

Insurance can help protect you when bad things happen, but it's better if you can keep bad things from happening in the first place. Allstate Agents can help you with information on protecting your family, your property and yourself.
Allstate Agents are licensed insurance professionals, trained in the business of protecting people. They know the insurance business, they know your state's requirements and they know Allstate's products. Best of all, your Allstate Agent knows you.
There's no fee for working with an Agent, and you'll get an experienced professional who knows you and can help you get the coverage that best fits your needs?which could save you even more money. You can't get that kind of help from a website or toll-free number.

Your Agent can also help you learn: 

> How to help your teenager be a safer driver including how to talk to teens about safe driving, tips on teaching teens to drive, talking with other parents and Allstate's Teen Driving Contract
> How you can prepare for and cope with hurricanes, earthquakes and other natural disasters
> How you can protect your home and tips on good home maintenance
> How you can protect your car

The biggest help comes when you need to make a claim. Your Agent can walk you through the process to make it fast and simple. They can even suggest contractors and auto repair shops, get on the phone with you when you talk to them, then help you follow through to make sure things are done right.
On the web, on the phone or person-to-person with your own Agent, the Good Hands® are ready to help you the way you want.

Contact one of our Allstate Agents Toll-Free Today at (855) 876-9766